The Best Air Pump for Inflatables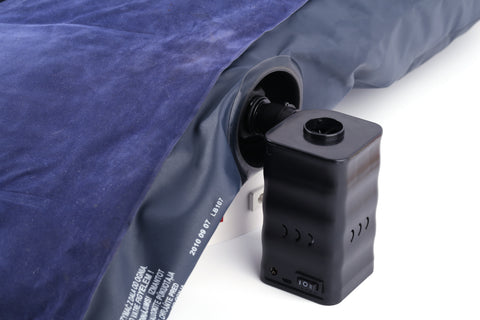 If you're having some guests spend the night over, if your children are having a slumber party, or if you like going camping and sleeping in comfort, an air mattress is the answer to all your problems. But inflating and deflating an air mattress using the power of your lungs is exhausting, which is why you need a suitable air pump.
Besides, a portable air pump can inflate swimming rings, pool floats when you enjoy summer time at the beach or by the swimming pool. If you use a normal cord electric air pump, you have to inflate pool floats by your house outlet or car cigarette lighter and carry the huge floats to the pool, which is quite annoying.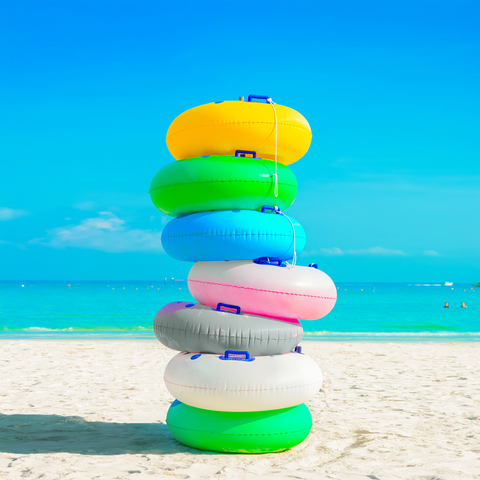 Woowind Air Pump for Inflatables can alleviate the problem, with inbuilt rechargealbe batteries, you are no longer limited to the cord length. It is good for inflating mattresses and other objects whenever a power source isn't nearby, making it one of the best electric air pump options. Inflate pool floats on the beach, exactly just right there, and just easiy take floats to the sea. 
It is powered by a built-in 6000mAh lithium battery that promises a runtime long enough to support the inflation of 20 air mattresses before a charge is required. It can be charged either by a USB connection to your computer or laptop
No worry about the pump running out of juice, it can be easily charged through a power bank, just like you charge your mobile.
Woowind air mattress pump is equipped with 3 different nozzles, having diameters of 6.8/12 mm, 17/23 mm, and 17/23 mm. The pump itself is no larger than a can of soda, which makes it easy to store and carry around, measuring a mere 6.3 x 11 cm. It can be used for both inflating and deflating your mattress, and a variety of different other objects, excluding balloons.
Visit our air mattress pump collection and enjoy this summer without limit.
Leave a comment